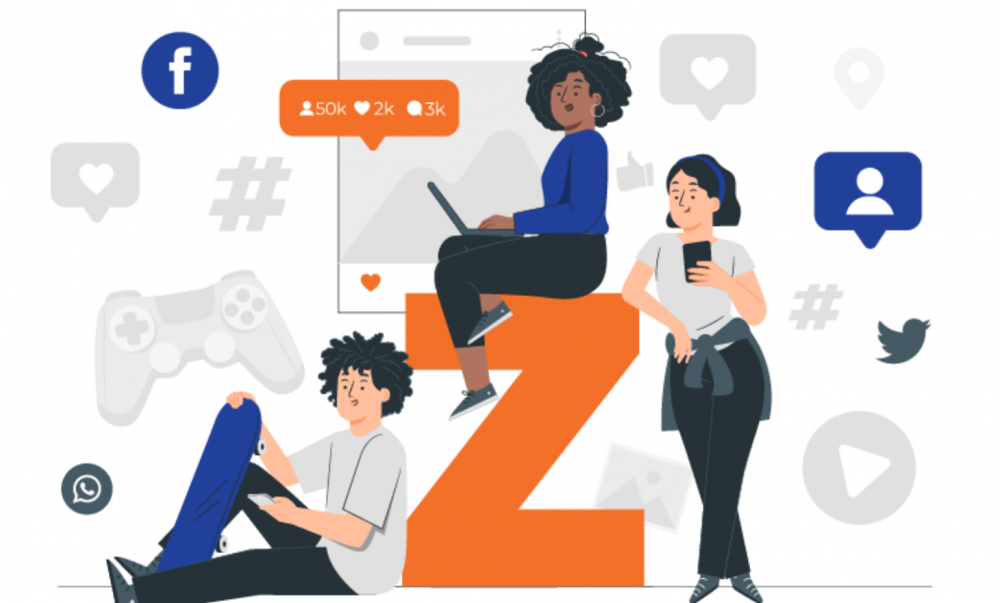 A 14-year-old entrepreneur providing vocational training for people in poverty; an 18-year-old teen named among the Times "Top 100 most influential people in 2013" are just a few headlines featuring Gen Zers in the past few years [1]. 
Every other generation has had its chance, and now it is Gen Z's time to shine and make its mark in the business world. Businesses should seize this opportunity and take in fresh Gen Z talents to further their growth.  
Gen Z, Who?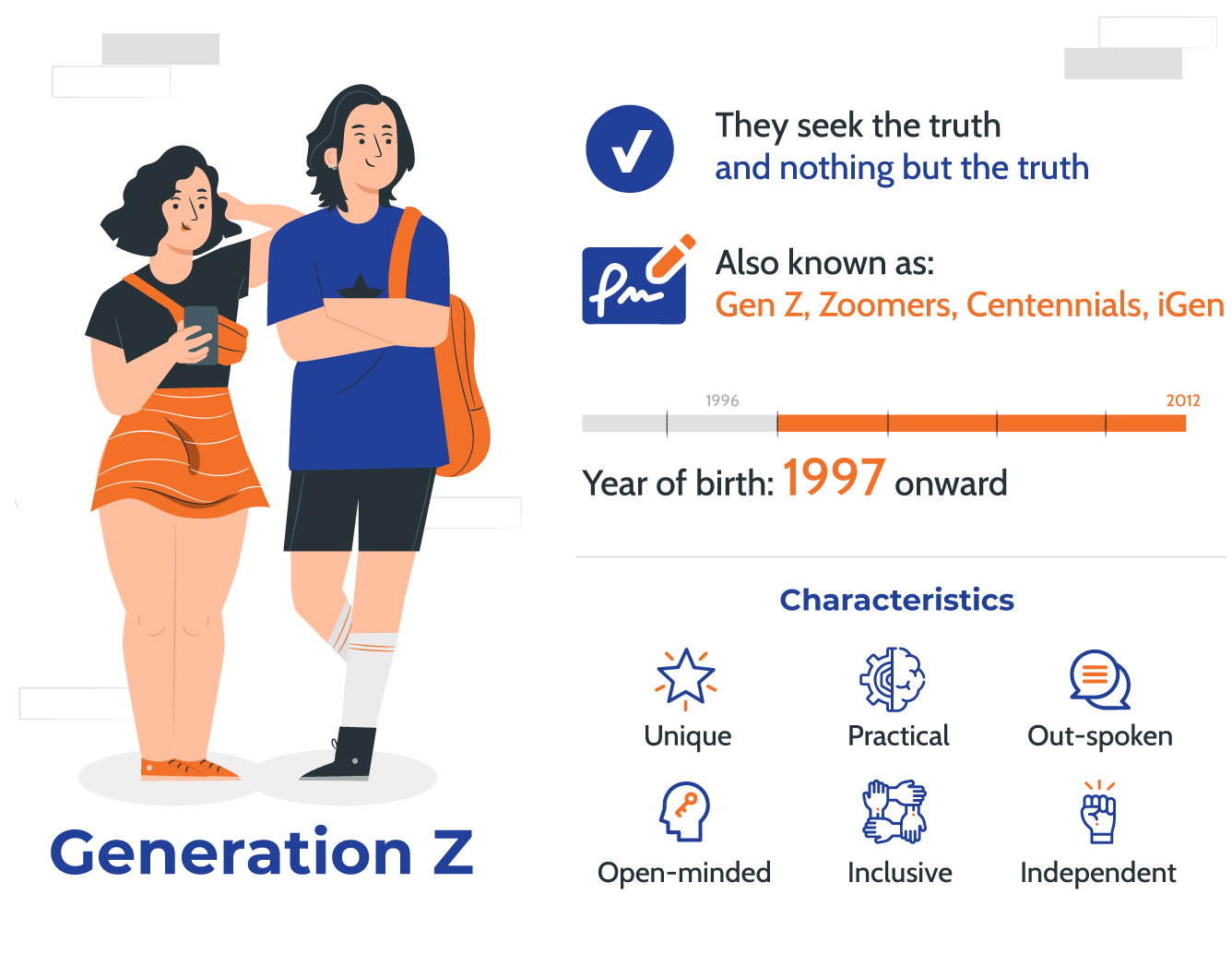 Born between 1997 and 2009, Gen Z are hailed the digital natives who are taking the world by storm. They barely know about the lined telephone, boxed TV, cassette tapes, or life without Google [2].   
The ability to learn fast and adapt well is also a well-known trait for this generation as they grew up with the Internet, the eternal source of free and easily accessed information.  
Gen Z at Work  
When it comes to work, Gen Z has a few specific requirements.  
Flexibility. Having grown up amidst rapid changes in technology and business models, Gen Z has long been recognized for their flexibility and ability to pivot in the workplace. So they expect businesses to provide them with the same [3].   
Wellbeing. According to a 2020 Gallup Poll, Gen Z prefers employers who care about their mental and physical wellbeing [4]. No one wants to be the work hustle, constantly burning themselves out at the office, but only Gen Z was brave enough to voice their opinion and demands to be satisfied.   
Balance. Survey says, 42% of Gen Z prioritize work-life balance over other job perks [5]. Having gone through the Great Recession from 2007 to 2009 and disruptive phases like COVID-19, Gen Z has seen many unhappy workers. So, they set their goal not to overwork themselves since other aspects of life are just as important.   
Gen Z Demands. Businesses Answer  
Taking up almost 30% of the world's population, Gen Zers will eventually dominate over any other age cohort [6]. The most senior Gen Zers are reaching age 22, either soon or have already entered the labor force. That means it's in employers' best interest to take notes of how to woo this new demographic of employees – fast [7].   
Open up. The pandemic has made people realize flexibility is what they want and need. Remote work and flexible working hours are just the starts. Flexible pay or on-demand pay is also on the rise as the newest benefit for employees to have more control over their own earned wages. By giving employees proactive access to their earned wages, financial emergencies can be solved instantly. Personal financial management can also be done with ease.   
Promote employees' well-being. Creating more personalized or health-oriented benefits can win employees of all ages. The pandemic-sized hit has made everyone realize the importance of health and wellbeing. Businesses should provide them with the assurance of being well taken care of no matter the circumstances. As discovered by HBR, 98% of surveyed leaders plan to newly offer or expand their employee benefits, prioritizing what one's workers deem essential, like child and senior care benefits or expanded mental health support [8].    
Create a balanced work life. Employers should support a more well-balanced lifestyle with respect for personal time and space or leisure-supported benefits. It may not be the intense, fast-track instant growth businesses want. However, this can prevent burnout and work resentment, issues seen in many environments people deem toxic. In the long run, such a balance can support more sustainable growth for businesses.  
Gen Z is redefining the workplace norm for everyone. As bold and brave as they are, businesses should get ready to adapt themselves to today's workforce.  
Source 
[1] https://www.theatlantic.com/sponsored/allstate/getting-gen-z-primed-to-save-the-world/747/    
[2] https://www.pewresearch.org/fact-tank/2019/01/17/where-millennials-end-and-generation-z-begins/  
[3] https://deloitte.wsj.com/articles/millennials-gen-zs-prioritize-flexibility-01628013560  
[4] https://www.businessinsider.com/millennials-versus-gen-z-workplace-trends-flexibility-work-life-balance-2021-11  
[5] https://finance.yahoo.com/news/42-gen-z-prioritize-life-161927571.html  
[6] https://www.weforum.org/agenda/2021/03/gen-z-unemployment-chart-global-comparisons/  
[7] https://www.forbes.com/sites/forbesbusinessdevelopmentcouncil/2019/11/20/what-your-business-should-know-about-generation-z/?sh=190be834410a  
[8] https://hbr.org/2021/04/the-pandemic-is-changing-employee-benefits 
Stay in the know
Subscribe to get our latest featured stories