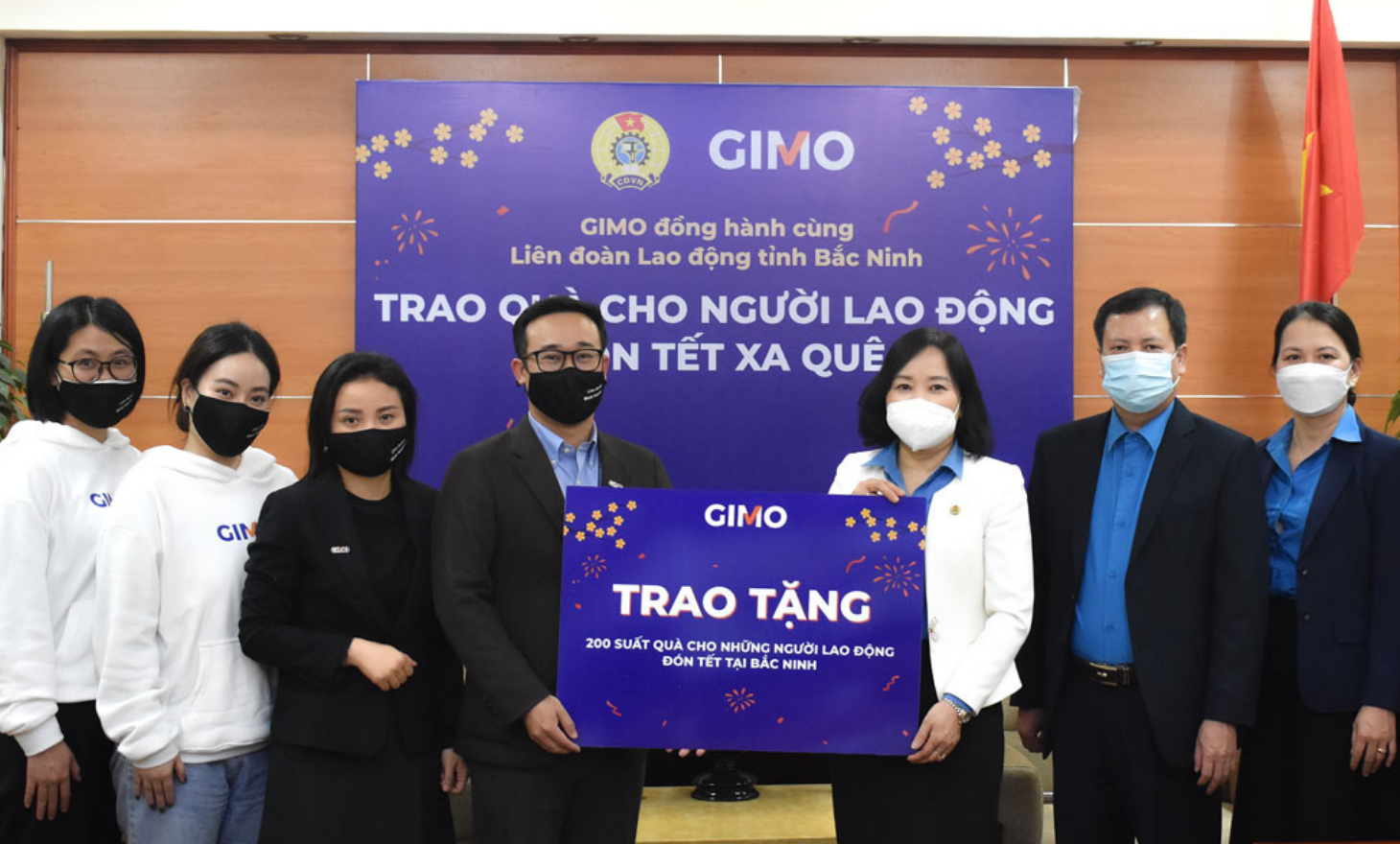 HANOI, Vietnam – January 25th, 2022
Accompanied by GIMO, Bac Ninh's Federation of Labour handed out 200 care packages to workers celebrating Tet away from their hometowns.  
After a hectic year, Tet is the time for family reunion and celebration. However, hundreds of workers in Bac Ninh have chosen to stay put and welcome the year of the Tiger far from home. Amidst the prolonged pandemic, many workers worry that strict preventive measures at home may hinder their journey home and back to work after the holiday.  
To ensure workers have the holiday they deserve, GIMO has partnered with Bac Ninh's Federation of Labour to prepare 200 care packages, including handpicked Tet necessities.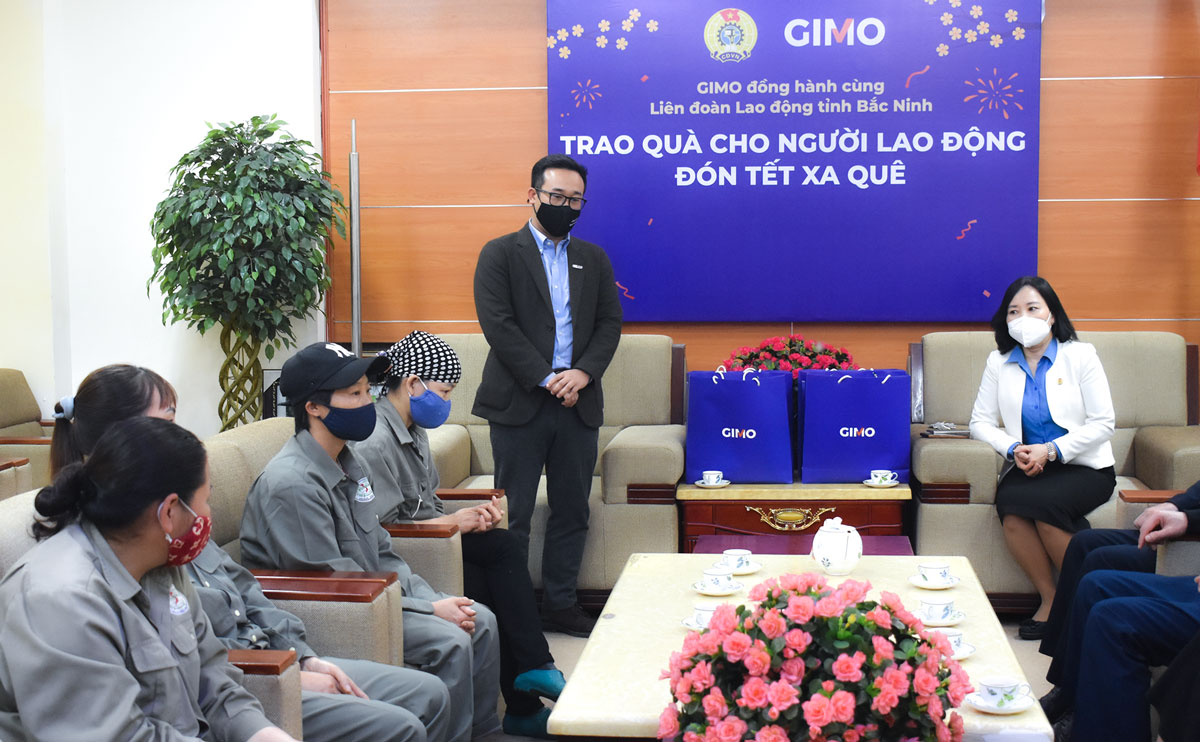 Ms. Nguyen Thi Van Ha – The Chairwoman of Bac Ninh's Federation of Labor, shared her thoughts: "We are currently taking care of nearly 400,000 workers in Bac Ninh, many of which can hardly make ends meet. Tet is quickly approaching, so the Federation and GIMO have prepared some essential gifts, for workers like you to welcome the new year with prosperity".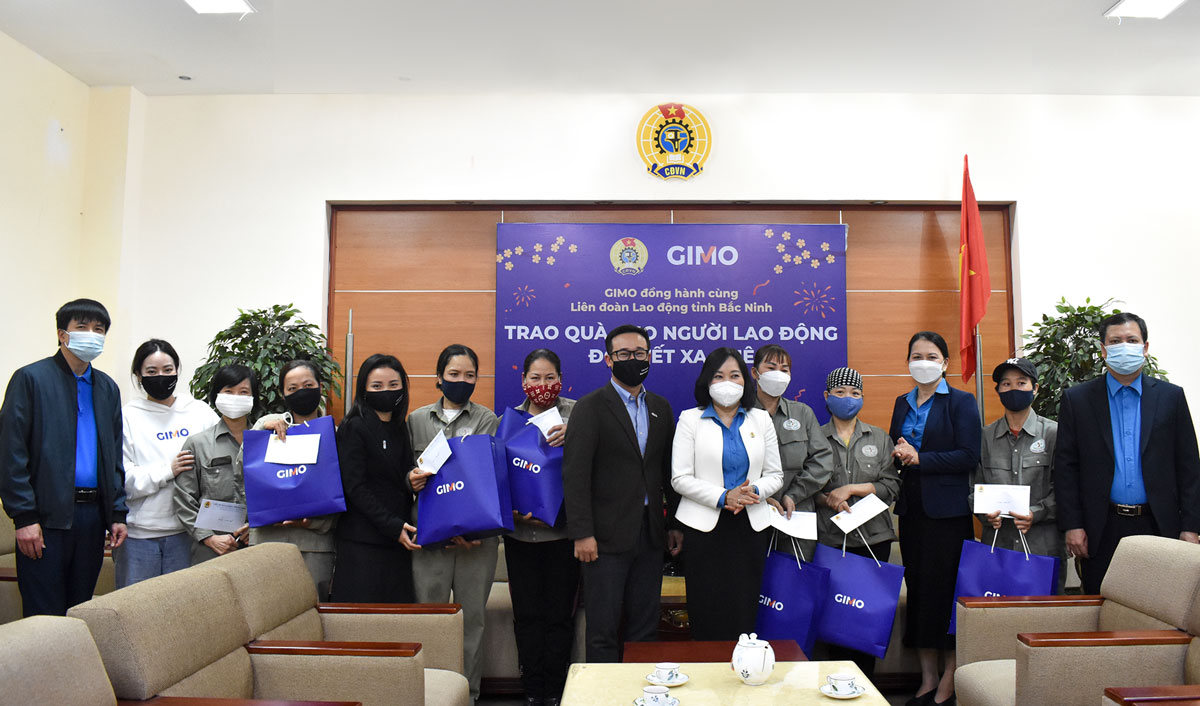 "I am thrilled to have received such care and attention from both the Federation and GIMO. Though I cannot return home this year, the gifts along with loving regards really warm my heart" – Ms. H.V.A was wearing the biggest smile with the care package in hand.  
On the way to becoming every worker's companion, GIMO wishes to strengthen their financial wellbeing and take care of their daily lives.  
"No matter where the workers are, they deserve a warm and fulfilled Tet. Hopefully, these gifts will add more flavor to their holiday feast. In the years to come, GIMO is committed to many other social activities, helping more workers everywhere," said Mr. Nguyen Anh Quan – CEO and Co-Founder of GIMO.  
GIMO is a leading on-demand pay solution provider in Vietnam that allows employees to gain instant and safe access to their earned wage. Via the solution, the company aspires to help workers with no or limited access to mainstream financial services, alleviate financial stress, and foster financial well-being.
Stay in the know
Subscribe to get our latest featured stories