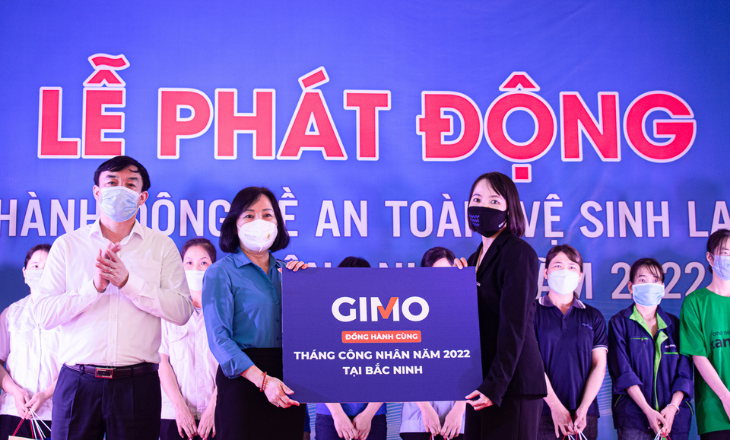 On April 26th, 2022, in Bac Ninh, GIMO joined the Opening Ceremony of the 2022 Labor Month organized by Bac Ninh's Confederation of Labour and handed out presents for 142 local workers.  
The opening ceremony officially kicks off Bac Ninh's 2022 Labor Month, which aims at paying tribute to local workers and raising awareness about workplace safety and hygiene. 
Joining the annual event as a sponsor, GIMO is hoping the support could bring some cheers to the lives of underprivileged workers and motivate those with outstanding performance. 
"Today's gifts are such great encouragement for me and fellow workers, motivating us to work harder", Ms. Trang Duong, shared her thoughts.  
Ms. Nguyen Thi Van Ha – the Chairwoman of Bac Ninh's Federation of Labour, noted: "We always place worker benefits at the core of our work. In celebration of the 2022 Labor Month, we are and will be undertaking more practical initiatives to improve workforce wellbeing. We sincerely thank GIMO for accompanying us and local workers in today's ceremony."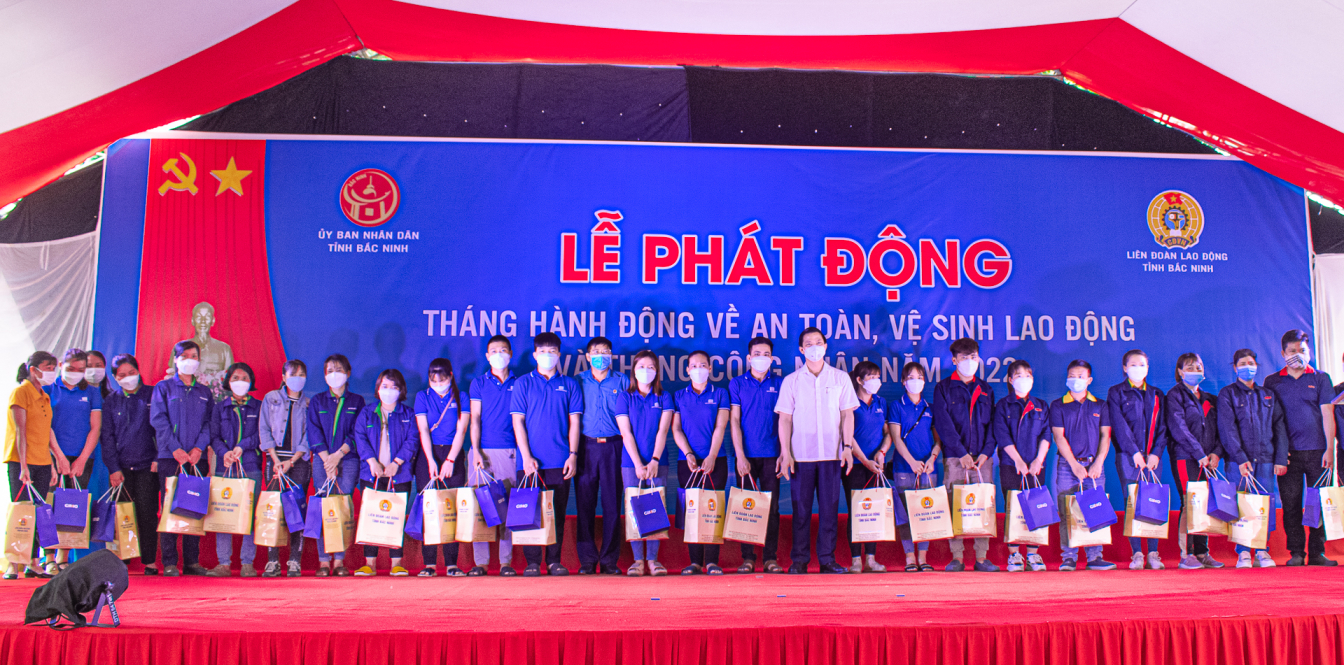 Bac Ninh's Federation of Labour and GIMO handed out gifts for local workers 
The activity signifies GIMO's strong determination to better the lives of workers by delivering quality and responsible financial services to them. This March, GIMO had formed partnership with Bac Ninh's Confederation of Labour where the company pledges to support and actively engage in local social activities.
Stay in the know
Subscribe to get our latest featured stories