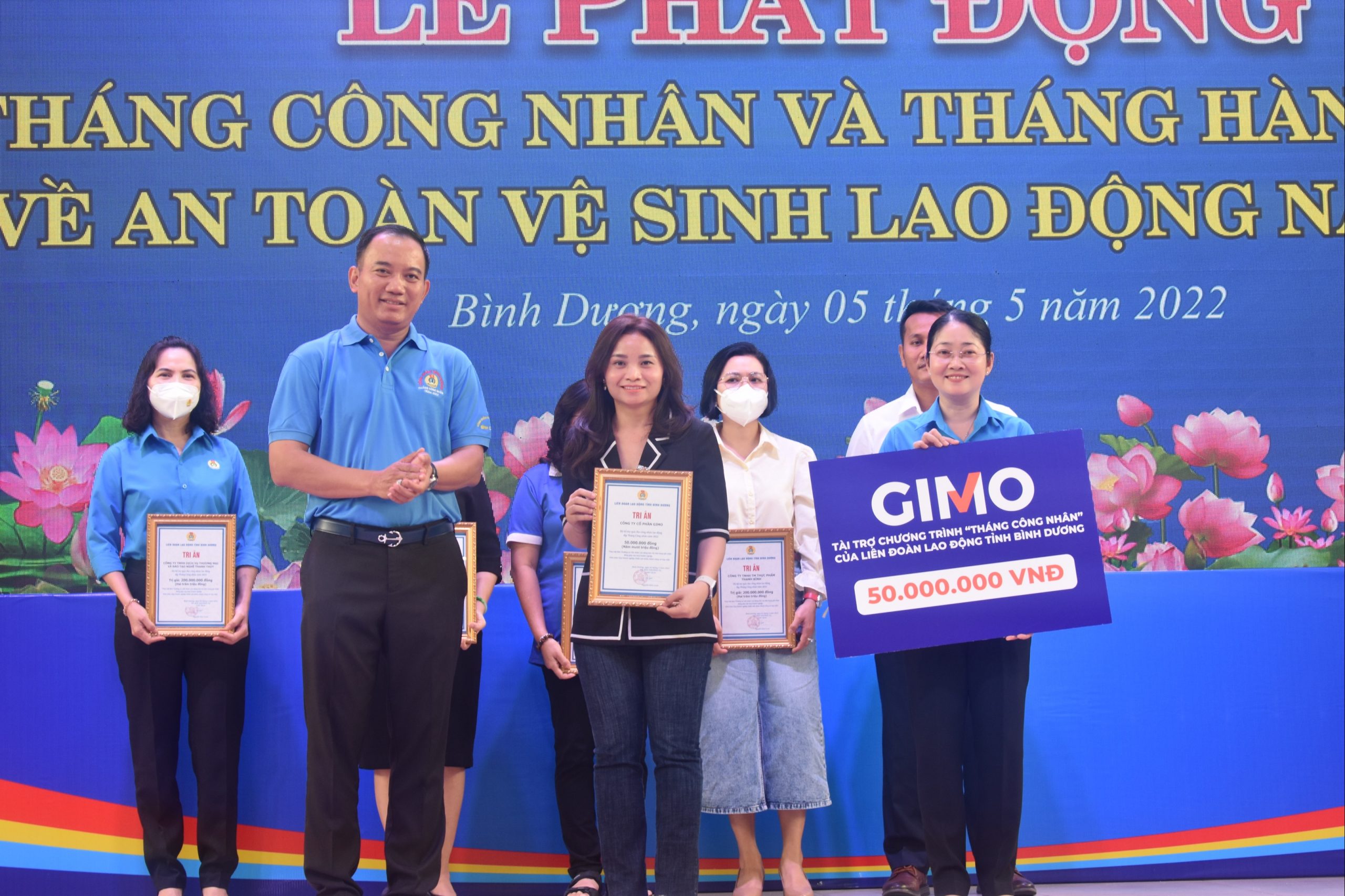 From 5-8th May 2022, GIMO engages in a series of Labor Month events hosted by Binh Duong's Federation of Labor and People's Committee.  
Joining the opening ceremony, GIMO hopes our contribution could encourage exceptional workers and somehow brighten up the lives of unfortunate ones.  
Ms. Loan Nguyen – Madam President of Binh Duong's Federation of Labor emphasized that Labor Month aims to spread more positivity among provincial workers. The companionship of businesses like GIMO at a wide range of impactful events drives a healthier and more motivated workforce, she also added.  
The four-day workers' welfare fair is another highlight of the event. As an exhibitor, GIMO has the opportunity to showcase how on-demand pay can contribute to the financial well-being of workers.  
Binh Duong is home to 1.2 million workers and remains one of the country's most critical industrial hubs. For the past two years, said millions of lives have been majorly disturbed by COVID 19. 
And so, with the active participation of local authorities and businesses, this year's Labor Month will remain a practical move that empowers workers to contribute even further to Vietnam's economic recovery and growth. 
Stay in the know
Subscribe to get our latest featured stories