HANOI, VIETNAM – March 24, 2021 
GIMO, an on-demand pay solution provider in Vietnam, has secured seed funding from Thinkzone Ventures, Bk Fund and Angel Investors. 
"As an early investor of GIMO, ThinkZone Ventures is delighted to share the same aspiration with BK Fund and other strategic angel investors. We can see appealing market opportunities for GIMO and the EWA platform. More importantly, we highly appreciate the difference they are making for the underbanked community. GIMO will have our full support to democratize this solution and contribute to Vietnam's financial inclusion in the time to come", said Bui Thanh Do, Founding Partner of ThinkZone. 
According to the State Bank of Vietnam, as of June 2019, more than half of the population does not own a bank account or having limited access to formal lending and banking services. Therefore, they must rely on costly or non-secured sources such as high-interest bank loans or loan sharks to take care of their cash flow emergencies.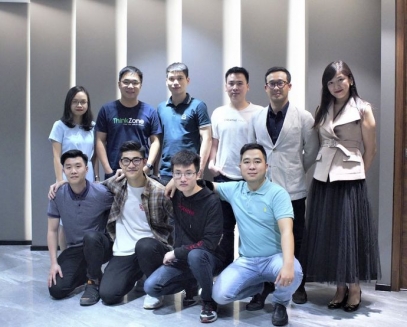 "As one of the EWA pioneers in Vietnam, GIMO hopes to fill in the market gap by addressing unmet financial needs of dozens of millions of workers out there and, at the same time, increasing their job security, financial wellness, and loyalty", said Nguyen Anh Quan, GIMO's Co-founder and CEO. "It is a win-win game for both employees and employers. Well-rounded staff benefits help reduce turnover rate and HR-related costs, such as recruitment and training costs. Happy workers create successful companies!" he added. 
In the future, GIMO plans to build an integrated payroll management platform that connects multi-parties such as employers, bank and financial institutions, retailers and so on, providing employees with more value-added features such as loyalty programs and personal finance management. 
"We are very proud to see more and more Fintech startups like GIMO dedicated to solving pressing social issues", said Pham Dinh Doan – Chairman of Phu Thai Group and Chairman of BK Fund, a venture capital find led by Hanoi University of Science and Technology. "BK Fund looks forward to working with GIMO's team to explain their outreach and impact through our connected alumni, business and partner networks in Vietnam". 
About GIMO 
GIMO is one of the pioneers in Vietnam to provide EWA (Earned Wage Access) solutions to local enterprises and workers. The company was founded in 2019 by two Millennials Nguyen Van Ngoc and Nguyen Anh Quan, formerly seasoned professionals in banking, finance, and technology, and some experience in entrepreneurship. With two-thirds of Vietnam's working population not owning a bank account or having limited access to the formal lending system, they see an opportunity to make a difference. Since 2019, GIMO has been providing solutions to over 3000 workers of 20 clients. 
About ThinkZone Ventures 
ThinkZone Ventures is a venture capital firm focusing on tech startups from Seed to Pre-Series A. One supporting division of ThinkZone Ventures is ThinkZone Accelerator, an accelerator program with the largest investment and support in Vietnam. ThinkZone Ventures evaluates, supports, and accelerates startups to scale and dominate their market through the accelerator. 
About BK Fund 
Founded in 2020, BK is a venture investment fund of the Hanoi University of Science and Technology (HUST) to support potential startups in Vietnam with a ticket size of up to $1 million. Of Vietnam's oldest universities, HUST has incubated the development of many technology entrepreneurs and big corporations such as Phu Thai Group, Austdoor Group, MISA, BKAV, AhaMove and GotIt. 
Contact Information 
Hotline: 1900 232 360 
Email: marketing@gimo.vn 
Stay in the know
Subscribe to get our latest featured stories