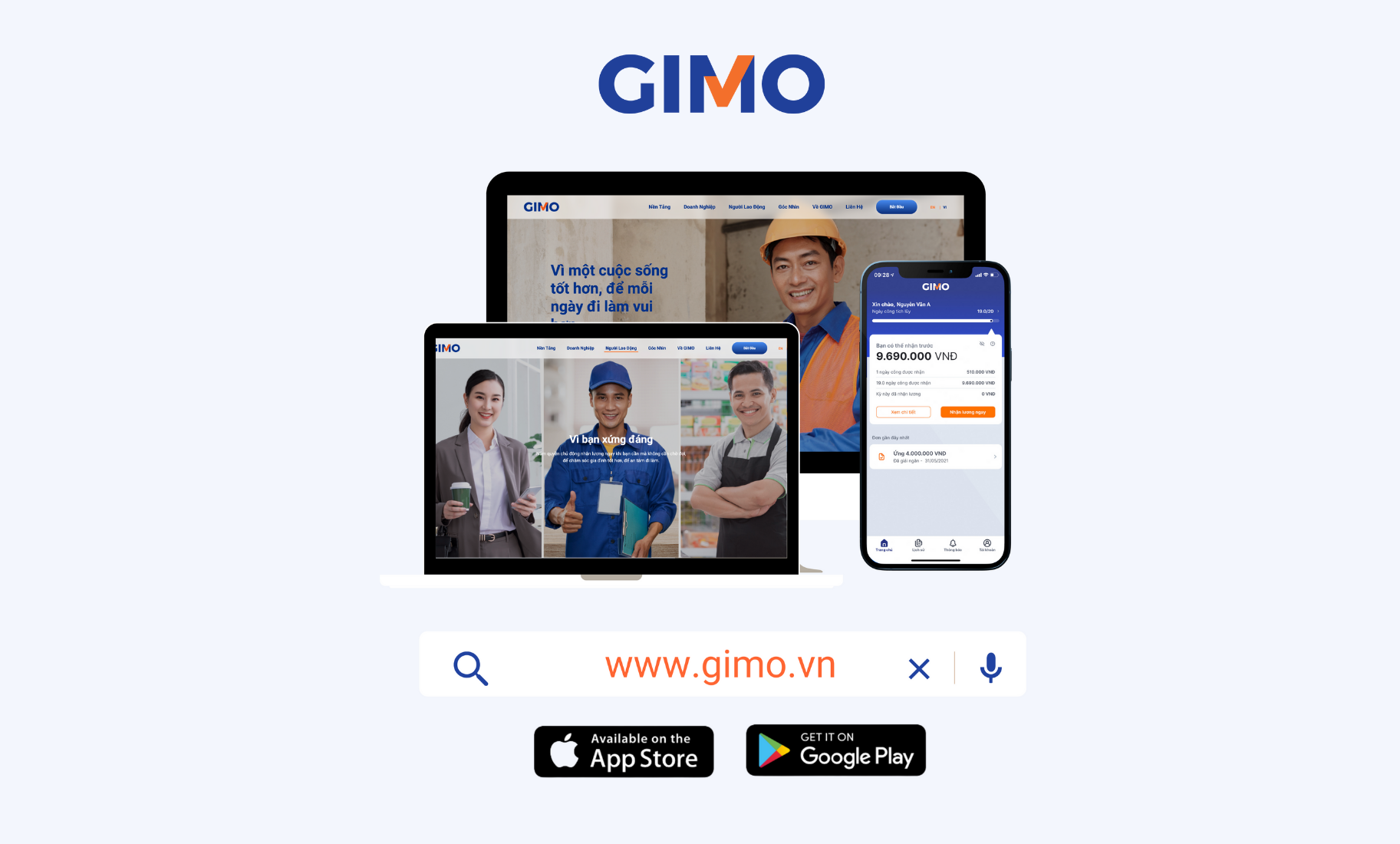 HANOI, VIETNAM – July 06, 2021 
To provide our users with a more fantastic experience as well as more business insights, GIMO's mobile app and website has come back with a new look, and indeed, it is better than ever.  
To make sure your experience will be pleasantly and seamlessly wonderful, we have added multiple assistive new features. This latest mobile app update includes:
A completely different interface which you will love

Earned wage access made easier with a few steps

A time-check calendar is at your fingertips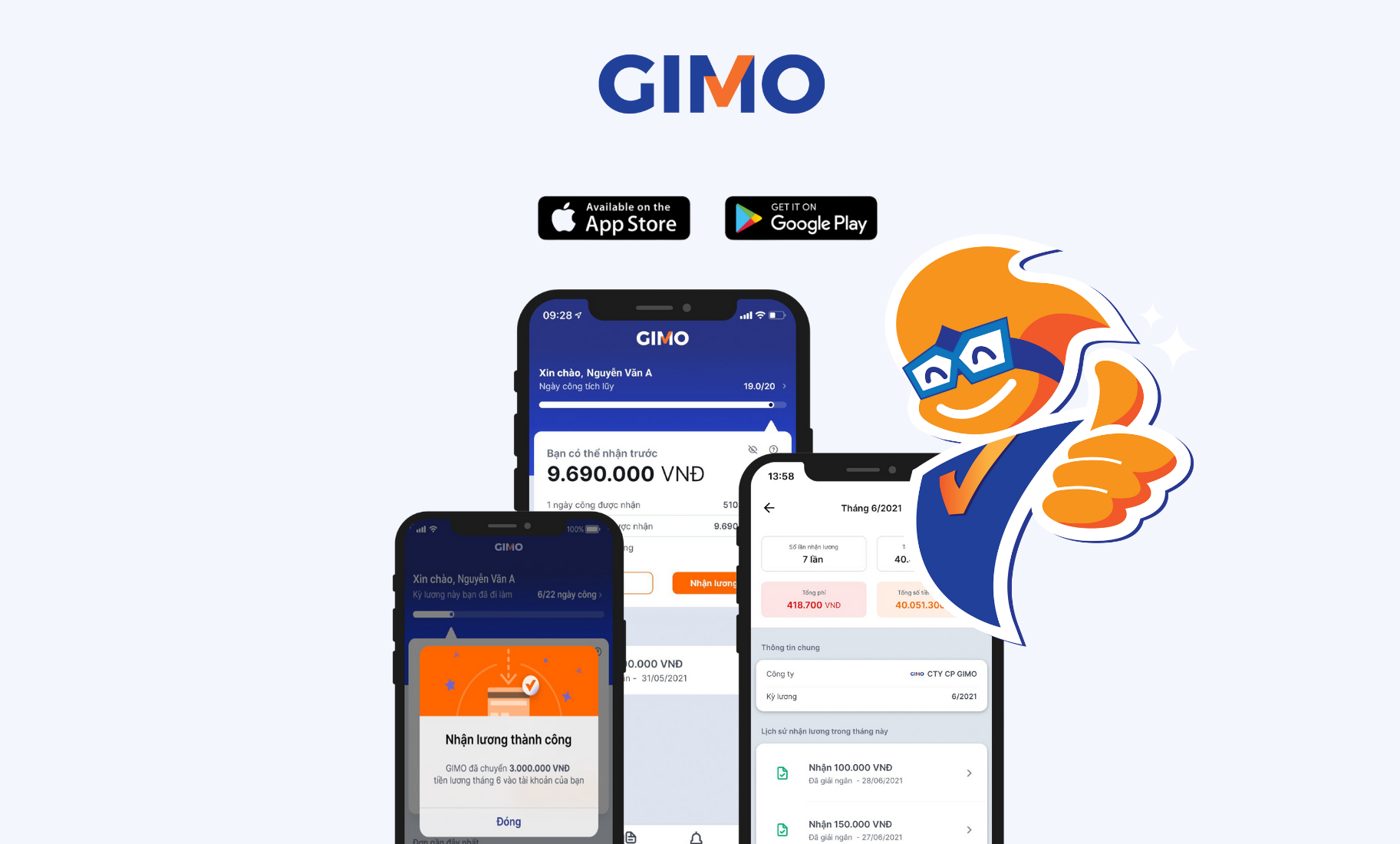 On the other hand, GIMO's new website includes not only a neat and sleek look but an abundance of exciting new content for you to discover: a comprehensive and detailed profile of GIMO as well as a diverse educational content library.   
Our Platform. Get an inside scoop on our solution and how we integrate our platform into the client's existing infrastructure.    
For Corporates. 

Check out the estimation on how GIMO can enhance business performance with our brand new interactive calculator.  

For Employees. 

Listen to the voice of our clients sharing their experience with us and how GIMO has become essential in their daily life through valued testimonials and case studies.

Insights. 

The enriched content library includes Insightful blogs and news to keep you updated on what is going on in the financial technology world, tips and tricks for better personal financial management and more.  

About Us. 

For those who wish to understand our brand, here is our mission and what value we work harder every day to deliver. You will also get a glimpse of GIMO's experienced leaders, one of the main driving forces of our success.  

  

Contact Us. 

Do not forget to connect with us via LinkedIn and Facebook to keep up with our latest news.   
GIMO sincerely hopes that you will enjoy our new updates. Feel free to contact us with any inquiries.
Contact Information  
Hotline: 1900 232 360   
Email: marketing@gimo.vn 
Stay in the know
Subscribe to get our latest featured stories