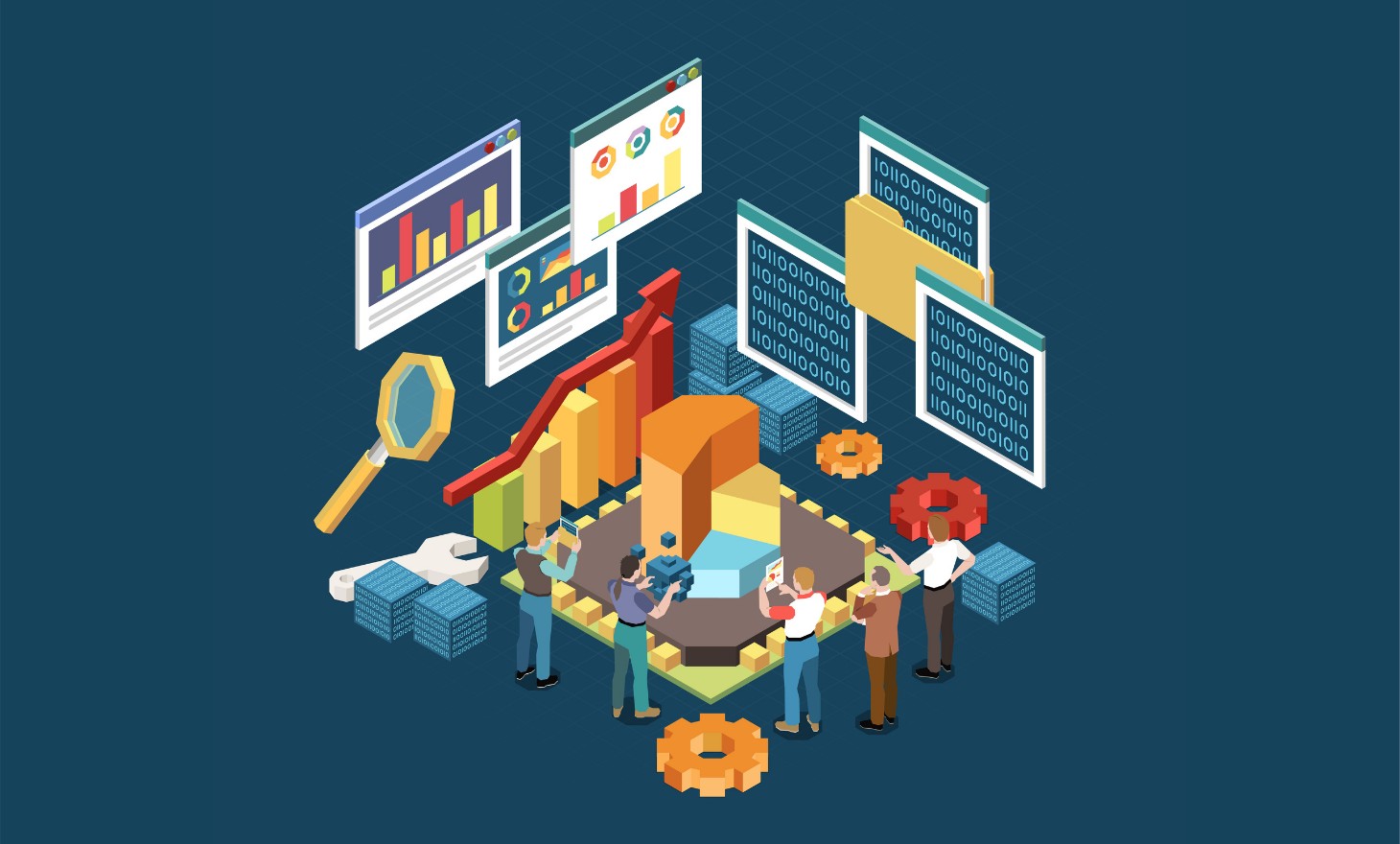 "To win in the marketplace, you must first win in the workplace" – Doug Conant, former president and CEO of Campbell's Soup.
People are the most critical assets of any organization.  
Human resource is one of the factors that distinguishes one organization from another. It gives a company a competitive edge while also assisting in the development of sustainable long-term growth [1]. At the end of the day, whether you are a CMO, CFO or any line manager, you are still first and foremost leading and managing a team of people, which requires an understanding of human resource management.  
According to a PWC's survey findings, 93% of managers acknowledge the need to enhance their company's talent acquisition, yet 61% haven't made the initial move [2]. A possible reason for that would be not knowing where to start since most of them are not HR professionals. Understanding and measuring key HR metrics is how all managers can achieve this.  
HR analytics and metrics  
HR analytics is a methodology that employs statistical tools and techniques to unify and evaluate quantitative and qualitative data from employees, resulting in meaningful insights that can be used to improve future decision-making [3]. When utilized correctly and efficiently, HR analytics may provide firms with the information they need to address challenging issues such as a lack of diversity or a high turnover rate [4].
However, analytics do not just come out of thin air; analytics are derived from metrics. Raw data are just numbers. Metrics are used to formulate and calculate those data into meaningful statistics, which then can be used to analyze and back up directive decisions. Therefore, to have a solid, fact-based and convincing decision, all managers should first understand basic metrics.  
Basic HR metrics to wrap your head around 
Down below are the ten most basic HR metrics that can give you a well-rounded overview of your business human resource's performance: 
Recruitment  
Cost per hire: The cost of employing new staff on average. This figure is calculated by adding internal and external hiring costs, then dividing the total by the number of people hired in a specific period.  
Acceptance rate: The number of offer letters sent out by your company divided by the number of candidates who accept it. 
Training and development  
Completion rate: The percentage is calculated by dividing the number of employees who completed a particular course by the total number of employees and multiplying by 100.  
Training expense: The entire cost of training courses and programs at your company divided by the total number of employees. 
Employee performance  
Nine-box matrix: Employees are split into nine categories depending on their performance and potential in this well-known talent management tool. It allows you to categorize employees for better succession and leadership planning. 
Time tracking  
Absenteeism: The average number of days employees are absent in a given period, not including approved PTO  
Engagement and retention  
Turnover rate: The number of employees who leave your organization within a given period divided by the average number of total employees (then multiplied by 100 to come up with a percentage).  
Employee satisfaction: The percentage of employees who would suggest your organization to a friend as an excellent place to work vs those who would not, reflecting overall employee happiness.
HR service and software  
Cost of HR per employee: The total amount your organization spends on HR functions divided by the total number of employees.  
ROI (Return on investment) on HR software: Several factors contribute to the ROI of your HR software, but the core formula is the difference between how much the software costs your organization and the money it generates or saves your organization in terms of HR costs.  
The HR metrics listed above will give you a basic understanding of your human resource performance. However, there are plenty more that might also be relevant depending on your business's specific needs. Moreover, when researched in detail, each of the metrics can significantly affect different aspects of your business's growth. 
Reference
[1] A Study on Talent Management and its Impact on Organization Performance, 2020 – International Journal of Engineering and Management Research
[2] The talent challenge Adapting to growth, 2014 – PwC
[3] HR analytics in Business: Role, Opportunities, and Challenges of Using It, 2020 – Shivam Tomar and Mamta Gaur
[4] Why Your Human Resources Professionals Need HR Analytics, 2020 – Learn Hub
Stay in the know
Subscribe to get our latest featured stories