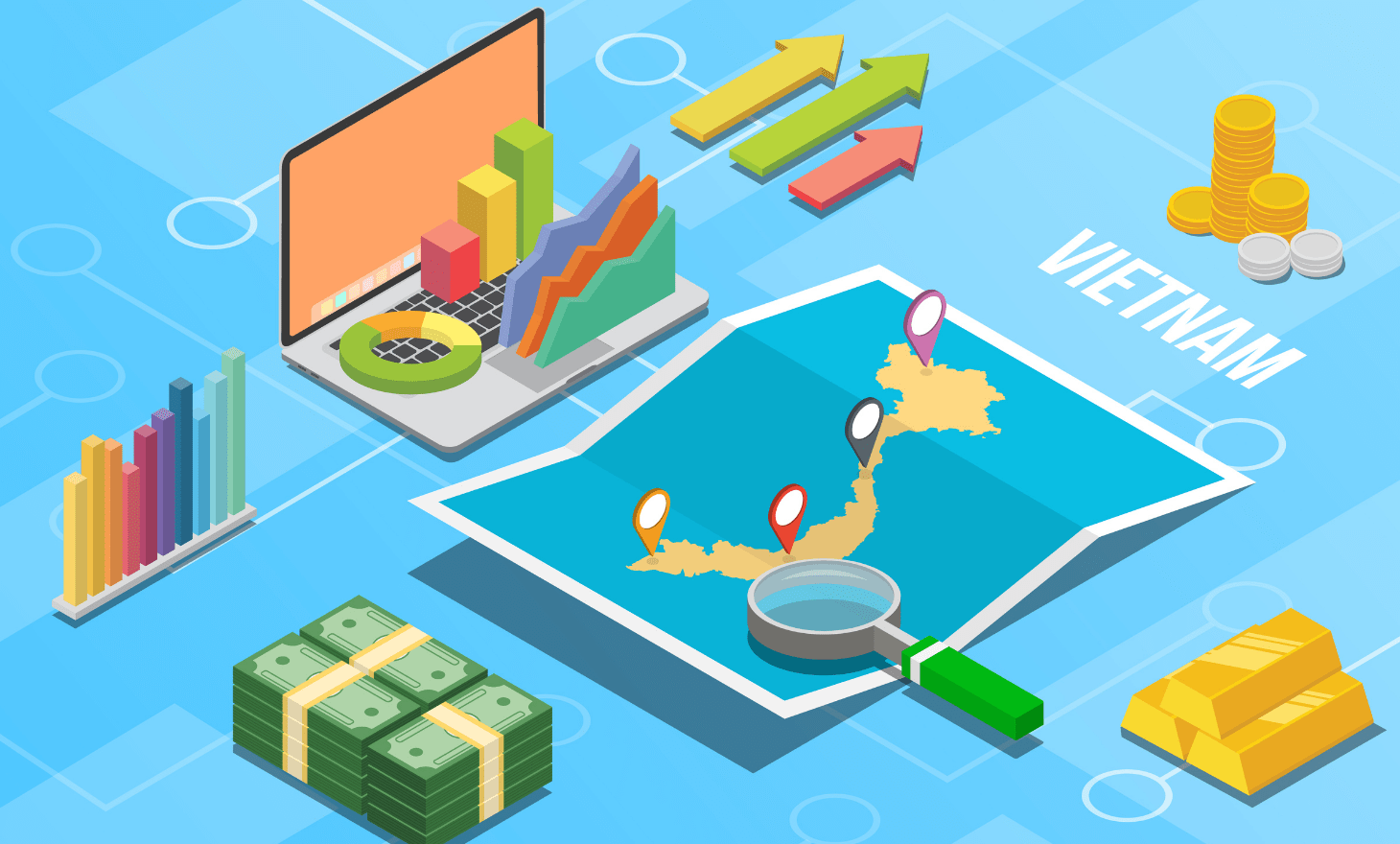 For the past few years, the workforce in European countries, U.S. and Australia, has been offered earned wage access (EWA), allowing employees to get their earns before their payday. As it has quickly shown significant impacts on people's life and work, the solution has been newly introduced in developing countries; including Vietnam. 
As a matter of fact, expenses may arise at any time, while most employees get paid on a monthly basis. Thereby, EWA is welcomed whenever it reaches a new market. Let's take a closer look at the up-and-coming market of EWA in Vietnam and its full potential. 
A market of 50M workers, opportunity to give care for the unbanked and the underbanked
As of the first quarter of 2021, nearly 50 million Vietnamese people are in the working age and currently having a job [1], which accounts for about 51% of the total population [2]. The Vietnamese labour market is undoubtedly prosperous in quantity, yet the level of financing is limiting the living quality of the workforce. 
According to a 2018 report from World Bank [3], a significant proportion of 69% of Vietnamese is unbanked, which means they didn't have access to any financial service, including the most common one – a bank account; not to mention the underbanked. The situation is substantially improved, with 63% of people having banking accounts, as stated by the General Statistics Office of Vietnam in late 2019 [4]. However, the target of increasing this number to 80% in 2025 [5] needs immediate solutions. 
EWA, as mentioned above, can closer the gap. Being offered control over their wages, Vietnamese employees seem to be able to make it easier from paycheck to paycheck. As an effect, this disruptive solution brings greater education to the Vietnamese workforce about personal financial management and how to achieve financial inclusion. 
A market that is wide-opened to tech-related innovations 
Tech-based solutions are vastly developing in Vietnam, especially in the financial sector.  According to a new report conducted by Fintech News Singapore, the number of startups in Vietnam's fintech sector has tripled from 2017 to 2020 [6], gaining $4.6 billion in venture capital over the last five years [7].
The Internet economy is also thriving. With the GMV of its Internet economy set to account for over 5% of the country's GDP in 2019, Vietnam is emerging as the most digital of all economies in the Southeast Asia region [8]. Thus, the level of internet and digital solution exposure in Vietnam is escalating, making way for new service, as EWA for example, come closer to end-users. 
EWA services are provided on also in mobile apps, which is most likely compatible with Vietnamese users' behaviour. The country is recently ranked among the top 10 countries using smartphones the most in the world, statistics from market research firm Statista in May 2021 [9]. 
A market with a welcome mindset, low entrance barriers
EWA has been widely adopted in several countries worldwide. Looking back a few years ago, when the concept of EWA had a fresh appearance, most people astounded by the idea of earned-wage access. Distinctly, a proportion of businesses in Vietnam has already allowed their employees to send requests to get paid earlier than the paying period. Though the manual process is quite complex and takes time, this practice is actively ongoing, and most Vietnamese employers and employees have been familiar with the concept in elemental form.  
EWA market in Vietnam is receiving positive attention from both the investor side and corporate side. Millions of dollar investments from national and regional funds have been endowed to EWA companies to benefit Vietnamese businesses, empower the Vietnamese workforce, and enhance their financial wellness. In the coming near future, EWA is expected to facilitate a major shift in how employees get paid, work and live. 
Source:
[1] Press Release on Labor Situation and Employment Q1/2021 – General Statistics Office of Vietnam 
[2] Vietnamese Population as of June 8, 2021 – Worldometer 
[3] Southeast Asia Adult Population and Banking Penetration, 2018 – Euromonitor, World Bank, Bain and Temasek   
[4] Developing digital banks to promote cashless payments – Thoi Bao Tai Chinh Viet Nam 2019  
[5] 80% Adults Will Have Banking Accounts, November 9, 2020 – Lao Dong E-Newspaper   
[7] The Future of Fintech in Southeast Asia, Jan. 2015 – July 2020. – Dealroom 
[8] e-Conomy SEA 2019 – Google, Temasek, Brain & Company   
[9] Statista
Stay in the know
Subscribe to get our latest featured stories