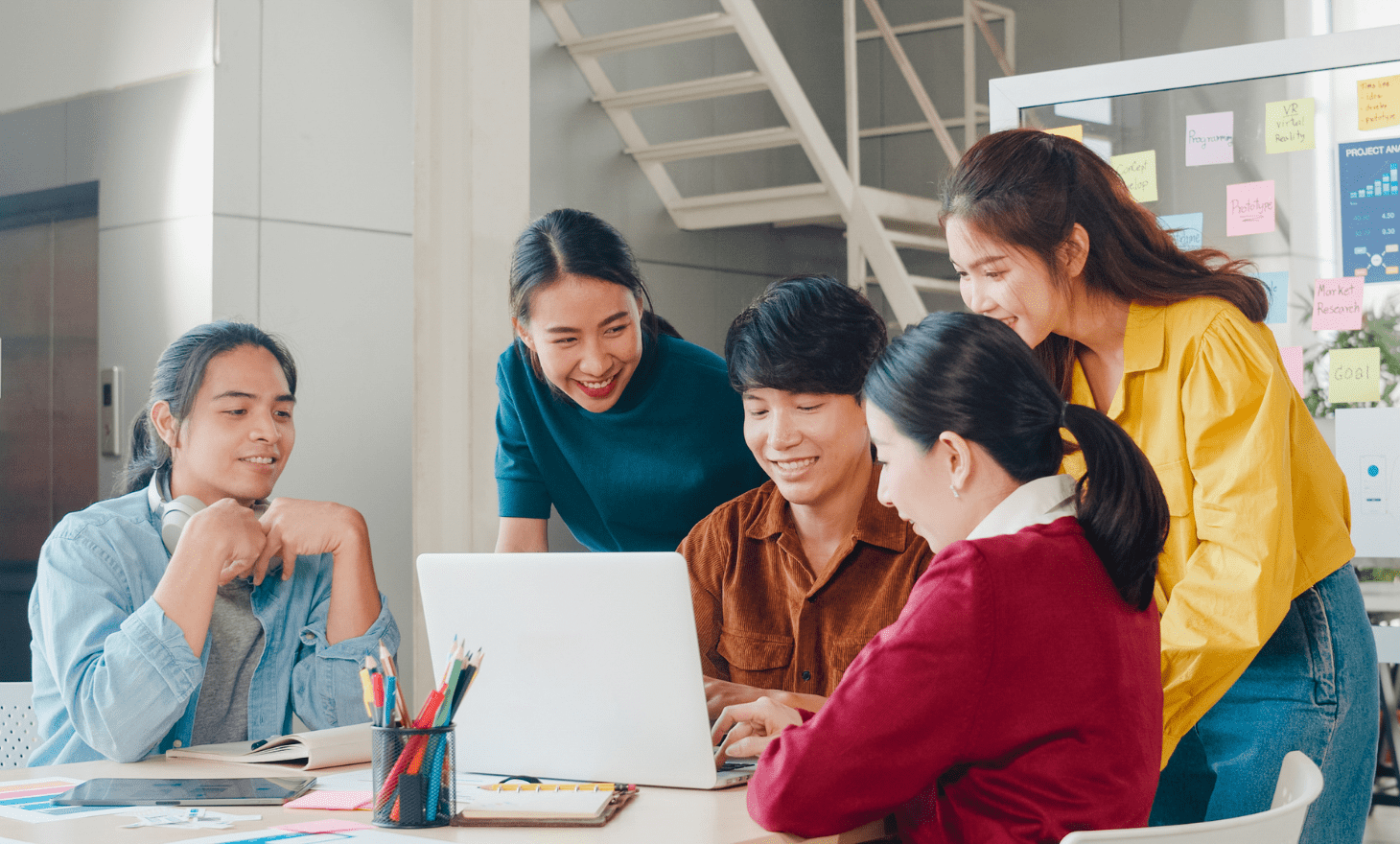 According to the General Statistics Office of Vietnam,  the "golden" ratio of the Vietnamese population will remain until 2039, with the majority of people in the prime working age (from 15-65 years old). Overall, the quality of local human resources is still relatively low compared to other countries in the region. As assessed by the World Bank, the quality of human resources in Vietnam scores a point of 3.79 (on a scale of 1-10), ranked 11th out of 12 surveyed countries in Asia. This is likely one of the main reasons Vietnamese enterprises have not achieved high labour efficiency and rapid growth. The challenge now for local businesses is how to improve the quality of human resources and increase the productivity of workers in particular and enterprises in general.  
The assessment of employees performance 
Performance is evaluated based on the work results, the time taken to do the job, and the resources used to produce that result. In other words, a high-performance worker will be able to deliver high-quality results in the least amount of time and with the minimum use of necessary resources. Analyzed by Joseph Prokopenko in "The Handbook of Labor Performance", the two factors that determine a person's work performance are: "the will to do" and "the ability to do". One will be highly productive and able to achieve great results if in possession of these factors. "The will to do" is basically facilitated by job satisfaction which can be greatly enhanced by a more interesting scope of work or bigger challenges. Whereas "the ability to do" is a function of knowledge, skill, aptitude,… matters that can be improved through educational activities like training, career planning and so on. 
The productivity-boosting "toolkit" for human resource managers  
Clear career pathway. Discuss with employees upfront about their future within the company, clarifying expectations and goals from both sides. With a clear and transparent roadmap, employees will be more focused on working towards the set goals, eliminating doubts regarding a vague and unclear promotion. In addition, having a distinguished orientation also helps employees feel more connected to the company and secure with their current job.  
Continuous learning. In addition to traditional training courses, businesses may consider creating opportunities for employees to experience job rotation to different departments. Interacting and working with various people from other functions will give employees a broader view of the operating system and learn more comprehensive skill sets. In addition, this is also a good opportunity for employees to gain more empathy for other colleagues, minimizing potential conflicts. 
Planning and decision-making process contribution. Being involved in public discussions will help employees feel that their opinions are heard. Not only that, directly contributing to the enterprise's shared purpose will make workers feel more accountable for their job and more aware of the impact they have on the company's growth. 
Timely reward and encouragement regime. Rewards can include both financial (allowance, salary, bonus) and non-financial (gifts, vouchers, certificates of merit). However, what matters most is not what workers are given but when. Encouragement right after significant achievements will create a positive mental note for the worker, urging them to do better every time. 
There are various ways for employers to encourage and improve employees' productivity. However, there is no "one size fits all" solution for every enterprise. It is up to the human resource managers to deeply understand the core of productivity itself then tailor the "toolkit" to their own employees' wants and needs, achieving maximum results. 
Reference
[1] Vietnam ends the "golden" population structure period from 2039, 2020 – Baodautu Online 
[2] World Bank: Vietnam ranks 11/12 countries in terms of human quality, 2016 – Viet Times
[3] Productivity Management: A Practical Handbook – Joseph Prokopenko
Stay in the know
Subscribe to get our latest featured stories