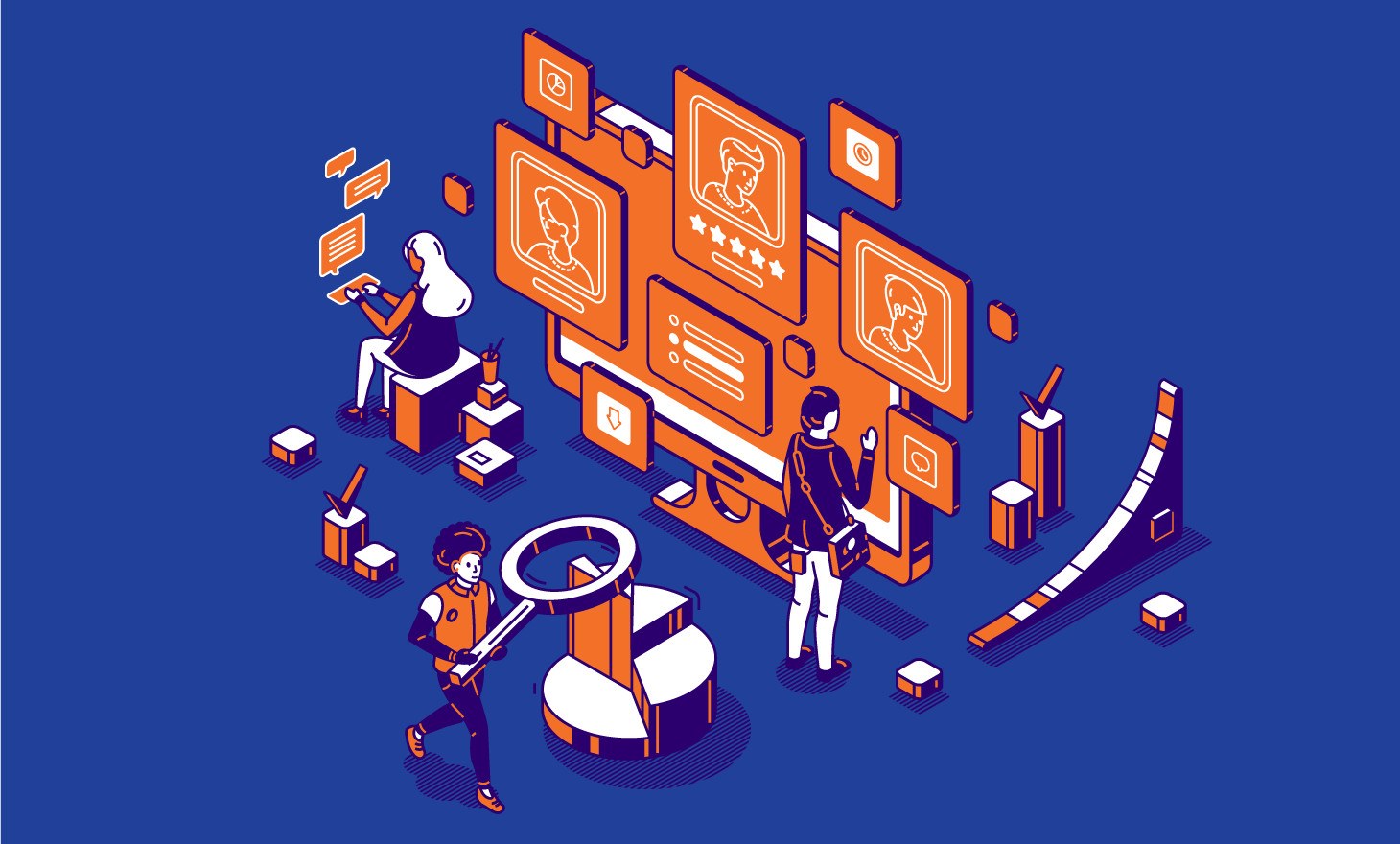 E-HRM in a nutshell   
E-HRM (Electronic Human Resource Management) uses web-based technologies to monitor all HR systems and activities to achieve operational excellence for the department [1]. Some might argue that e-HRM is the evolution of traditional HRM. However, the fundamental goal of e-HRM is to make it easier to track imbalances between human resource demand and supply inside a company. This system eventually automates the HRM process, allowing quicker responses to employee-related services and HR decisions.   
There are three different types of e-HRM including:   
Operational: basic administrative activities including record maintenance, payroll processing or data management.   
Relational: activities of human relations nature such as recruitment, onboarding and training.    
Transformational: in-depth and HR-focused process like knowledge management and strategic orientation.   
Integrating technologies into the HR management process is not something newly discovered. In fact, HR personnel have been utilizing it for decades. However, the rapid growth and evolution of technology have indeed taken e-HRM to the next level.
E-HRM transformation in Industry 4.0   
Since first publicly introduced in 2011, Industry 4.0 has been breathing immense effect on all business aspects, including HRM. New technologies have significantly improved talent management, turning mindless tools into powerful and intelligent assistants.   
The recruitment process made easy with cognitive computer AI assistants. Companies lose as many as 89% of potential candidates due to a prolonged screening process [2]. Nowadays, various automated AI systems can shorten the process by taking over tasks such as sorting through candidate profiles, scheduling interviews, sending rejection emails, etc [3]. With the help of AI, the recruitment process can be more productive and less biased. For example, IBM AI technologies proactively source and locate individuals from talent pipelines that meet key success profiles, uncovering prospects that recruiters may have overlooked and removing any steps in the search process that could have introduced unconscious bias [4].   
More accurate HR analytics with Big Data. One of the most impactful effects of big data on talent management will be detailed analytics for future prediction. HR managers can use future forecasting to strengthen their long-term HR strategy and minimize hiring, retention, and performance in the future. Making the right decision all comes down to having a sufficient amount of information and data instead of using personal opinion or intuition. Big data provides HR managers with just that.
Integrated cloud computing system. HR professionals will be able to offer real-time support with an easy-to-use, fully integrated software that is always "on" and accessible across the enterprise. As a result, all process becomes more transparent than ever between both employees and managers. Moreover, thanks to the cloud, large scale deployment can be done in minimal time and effort for any business, especially for multinational corporations.   
Interactive training and learning experience with virtual reality. Especially in times like COVID, when people cannot go outside and have fundamental social interactions, augmented reality becomes the ultimate solution. People can enjoy the incredibly lifelike virtual tour and activities without stepping foot outside of their office or home. It allows people to save some costs for travelling and organizing and ensure safety and minimize on-site accidents. Furthermore, since the reality can be altered according to the organizer, users are given a wide selection of vastly different experiences, keeping it emerging and captivating always.   
Radio-frequency Identification (RFID) in attendee tracking and real-time location system. RFID uses radio-frequency to automatically track objects with the attached tags or so-called "smart labels". The application of RFID technology in e-HRM are most commonly found in controlling personnel access to office spaces, automatic attendee check-ins for events or keeping company assets in check. In addition, using the RFID system, the talent management team can achieve a greater purpose for outdoor and long-distance monitoring.      
New opportunities come with new threats
Cybersecurity is a significant business concern. Cybele researchers from the cybersecurity firm said they discovered the credentials for over 500,000 Zoom accounts on the dark web, either for sale or for free in 2020 [5]. The online availability of data and personal information exposes businesses to hacking and data theft. In addition, most systems are now hosted online. Therefore, once the security is breached, the whole system can be easily manipulated. Due to this threat, business needs to focus on fortifying their safety, right from the start.   
Technology can be rigid. Technologies can only work with the data they are given. Human cognitive functions such as empathy, intuition and strategic thinking still lack from most automated machines and systems, making them overlook certain qualities in potential candidates. At the end of the day, machines are merely tools assisting humans in resource optimization and decision making.  
Digital transformation is costly. High tech equipment setup can be expensive for companies who wish to transform their internal human resource management systems. The sizeable investment can seem intimidating, especially to SME (small to medium enterprises) with a limited budget and incompatible existing infrastructure.  
When human qualities like independent thinking, common sense and ethical thinking combine with data analytics, the business will achieve much more significant values. Technologies are the future and can be a worthy investment for a business of any size in optimization for the long run. 
Source:
[1] e-HRM – Business Jargons
[2] Candidate Experience Statistics, 2021 – Zety
[3] Applying artificial intelligence: implications for recruitment, 2018 – Emerald Insights
[4] The Business Case for AI in HR, 2018 – IBM
[5] Researchers found and bought more than 500,000 Zoom passwords on the dark web for less than a cent each, 2020 – Business Insider
Stay in the know
Subscribe to get our latest featured stories