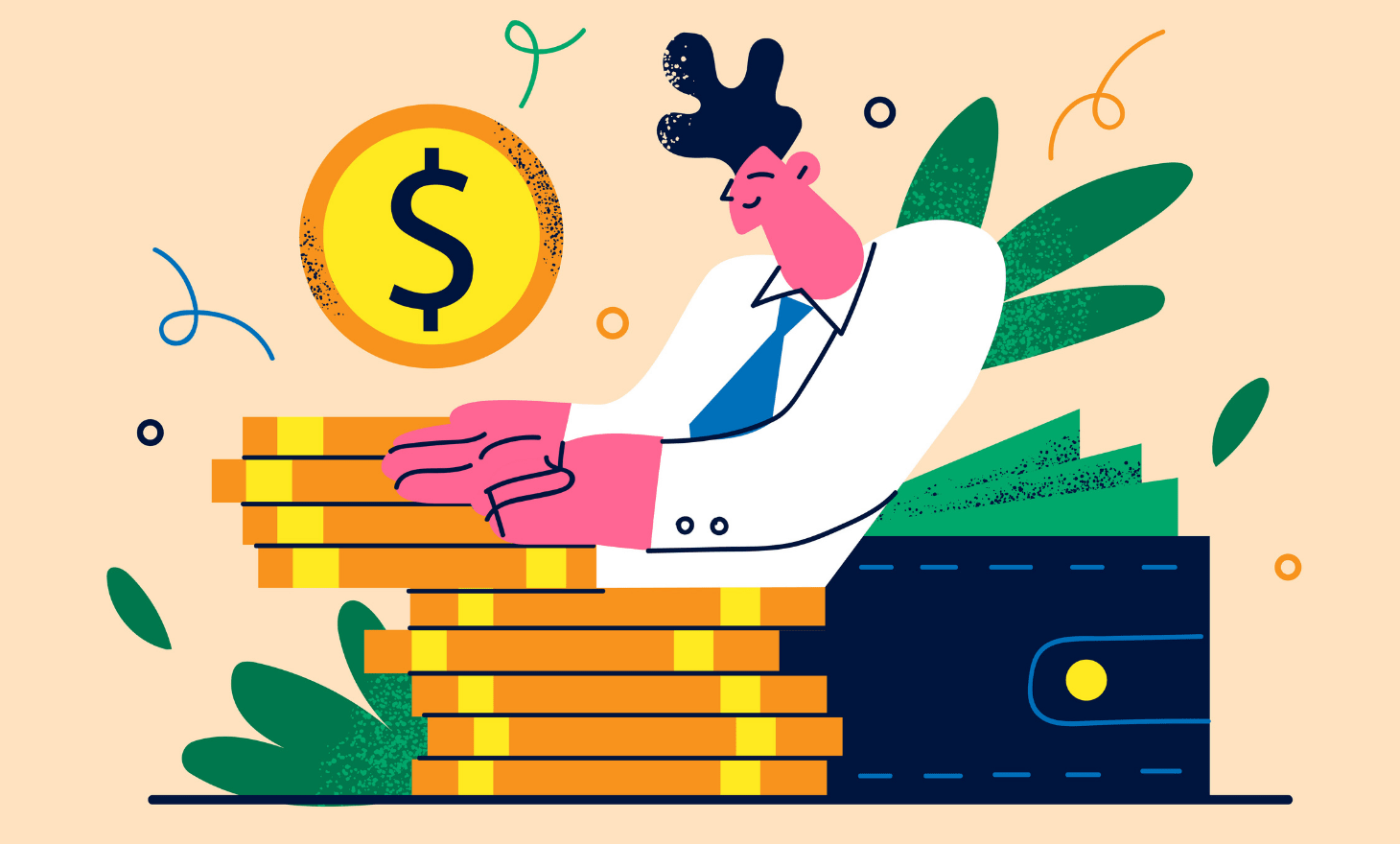 A shortcut to start your financial management effectively! 
To have strong financial health is one of the ultimate goals for working people. It is not just about striving for higher income but also lies in improving personal financial management. 
What is personal financial management? 
By a standard definition, personal financial management is to have a certain level of understanding of one's current financial situation to optimize the use of the budget for the present and future. In other words, it is to have an effective plan to control inflows and outflows to achieve short and long-term financial goals. 
People might wonder why an adult, who has been working for many years, cannot have any savings? While another person with the same salary had bought a house or a car? The answer lies in how individuals manage their finance. Having sound financial management helps you to get closer to stronger financial wellness. On top of this, it brings peace of mind and happiness in life. 
A basic guideline to personal financial management  
No matter how eager you want to gain ground, the process should start with baby steps. Here are the suggested general principles of planning and managing personal finance that can be easy to follow: 
1. Setting the target:  
No matter what goal you are heading, it is recommended to set your short-term and long-term goals SMART: Specific, Measurable, Achievable, Realistic, and Timely. Among those, the most challenging adjective to make possible is "achievable", as it mainly relies on your subjective thinking. To make it more straightforward when it comes to personal financial management, consider the below target in sequence. 
Stability: At the early stage, set the fundamental goal of "financial independence", whereby employees can pay their daily living expenditures without any difficulty. You can also add a sufficient reserve to cover unexpected expenses such as illness, accidents, etc. This target suits newly employed workers or unskilled workers whose income is not too high compared to the basic standard of living. 
Savings: After being financially stable, the next target is to increase savings and property. Employees should also reinforce mid to long-term financial security goals such as life insurance and health insurance. 
Investment: When the above goals have been achieved, employees should think about increasing passive income. Several forms of investment in Vietnam include stocks, bonds, gold, and real estate. 
2. Planning and selecting management methods 
To make the set goals come true, you need to specify how you will manage your finance. These are the most common methods: 
The 50/30/20 method by Elizabeth Ann Warren and Amelia Warren Tyagi: 50% for essential spending; 30% for flexible cost; 20% for savings; 
The 6 jars method by T.Harv Eker: 1st jar – Essential expenditures (55%); 2nd jar – Long-term savings (10%); 3rd jar – Education fund (10%): 4th jar – Entertainment/ Pleasure (10%); 5th jar-investment (10%); 6th jar – Charity fund (5%) 
The Kakeibo book by Motoko Hani runs on four questions: How much money do you have? How much money do you want to save? How much money will you spend? What will you do to improve? 
3. Following the plan persistently 
Strictly following the original plan, dividing the budget into small parts, separate into different bank accounts or different wallets. 

Using applications that support financial tracking, setting notifications to remind you every day at the same time frame to take notes  

Using a note-taking application on your phone; or using excel to set up automatic calculation formula. 
4. Evaluating and adjusting 
To know whether your financial management plan is effective, you need to compare the spending results at the end of the month with the planned target at the beginning of the month, then consider making adjustments if needed. For instance, at the beginning of the month, you set a goal to save 10%; at the end of the month, you only save 5%. Then you need to find out why? Was the reason for your failure lies in overspending, or was it because the goal is out of reach with your current earnings. Conversely, if you still have a spare amount of money at the end of the month and save 15% of your income, then you should consider increasing your savings goal for the next month. 
Now you are ready to wind up for an effective and sustainable personal financial plan! Come back and tell us if the guidelines help! 
Stay in the know
Subscribe to get our latest featured stories