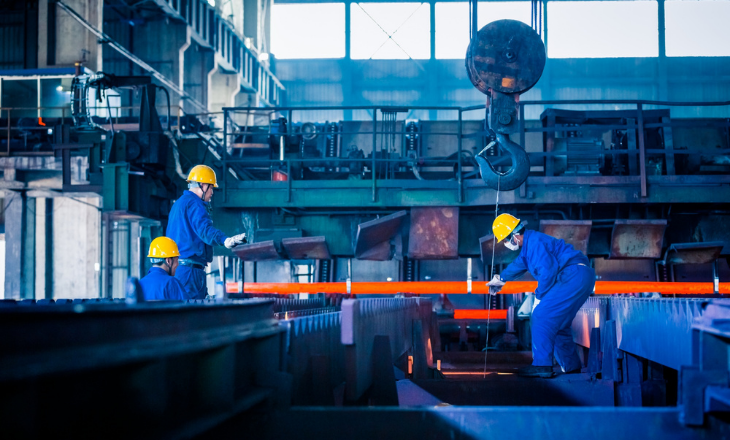 As the economic reopening collides with a tightened labor market, businesses are squirming to attract and retain blue-collar workers.   
Shortage of blue-collar labor still haunts businesses  
Despite the talks of automation displacing everyone, in Vietnam, blue-collar occupations are and will still be in high demand, especially amidst the economic rebound, the supply chain diversification and most recently, the flood of workers not returning to work.  
According to the General Statistics Office, until 15 December 2021, approximately 2.2 million people returned home from key economic regions when coronavirus caseloads were spiking [1]. As COVID-19 curbs were lifted, 58% of the labor force intended to return to Ho Chi Minh City for work, while 42% decided to stay put [2]. This led to a severe lack of workers.  
During the 1st quarter of 2022, some regions witnessed a labor shortage of around 120,000 workers, indicating a 2-3% increase compared to previous years. The top categories seeing the highest demands are manufacturing, processing, etc. [3]  
A recent survey also revealed that the 2022 labor needs are estimated at 700,000. The shortage could peak during the second quarter of the year in the advent of business' gradual recovery from COVID-19.   
Workers are grappling  
"The main reason lies in the lack of a well-rounded compensation package and other benefits to ensure workers' wellbeing," said Mr. Dung Dao – The Minister of Labour, Invalids, and Social Affairs. Indeed, many businesses demand skilled workers but still lack desirable employee benefits [5].  
The higher cost of living post-pandemic also represents a major concern. The CPI (Consumer Price Index) of the 1st quarter in 2022 has increased by 1.92% compared to 2021 [6], while the regional minimum wage stands still for the past two years.  
"Workers, even ones with seniority, had to return to their hometown partly due to insufficient savings," said Ms. Lan Pham – Vice-head of the Institute for Workers and Trade Union.   
The hook: better welfare  
In the hope of untwisting the blue-collar labor market, the Vietnamese government has issued several policies, one of which was subsidizing rental fees for workers working at industrial parks and major economic regions (Decision No. 08/2022/QD-TTG dated 28 March 2022). The government also proposed a 6% increase in the regional minimum wage by July 2022.  
On their part, businesses are handing out pay raises and bonuses to attract and retain workers. The 2022 survey by the Worker Newspaper reported $VND 250,000 – 350,000 monthly pay rise.  
Not only paychecks, employers are also offering additional benefits to better care for their blue-collar workers. Many businesses are investing in their workers' future by funding training courses in foreign languages and computer skills [9]. 
Another increasingly attractive benefit is on-demand pay or earned wage access – that is, allowing workers to instantly access their earned yet unpaid wages. The solution has been widely embraced by multinational corporations like Walmart, McDonald's, etc., and helped them ease their workers' financial burden and reduce turnover rate [10]. The appetite for "pay on the day" is also growing in Vietnam, with the adoption of major corporations such as Austdoor.  
A falling number of COVID-19 infections, a pickup in economic activity and the supply chain shift to Vietnam have led to higher demand for blue-collar manpower and created an enormous headache for businesses. To navigate such talent shortage, businesses simply need to rethink their employee benefits and perks.
References:
[1] More than 2.2 million workers to return to their hometown, 2021 – VnExpress Newspaper 
[2] Blue-collar labor market report during and after the COVID-19 lockdown, 2021, Vieclamtot.com website 
[3] Solutions to overcome labor shortage, 2022 – Vietnamplus Newspaper  
[4] The key points to attract and retain employees after Tet, 2022 – Voice of Vietnam Newspaper  
[5] The increasing labor recruitment demand in 2022, 2022 – Worker Newspaper   
[6] Socio-economic Statistics in the first quarter of 2022, 2022 – General Statistics Office  
[7] Which keys to attract and retain workers?, 2022 – Vietnam Economic News 
[8] For a collective voice, 2022 – Worker Magazine  
[9] CHALLENGES IN RECRUIT SKILLED LABOR: Vocational training associated with business needs, 2022 – Worker Newspaper 
[10] Even, 2022 
Stay in the know
Subscribe to get our latest featured stories