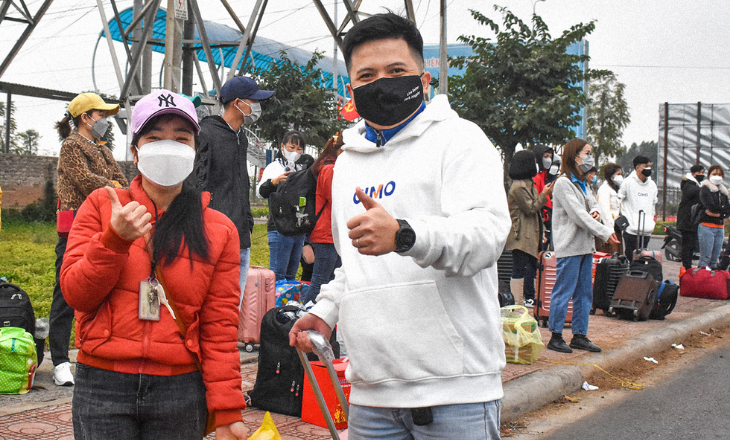 HANOI, Vietnam – January 29th, 2022
Earlier this morning (29/01), GIMO sponsored 800 snack packs for workers and their families in Bac Giang province as they travel home for Lunar New Year (Tet in Vietnamese).  
The activity is part of the "Accompanying workers on their way home 2022" event initiated by Bac Giang Labor Union of Industrial Parks. Particularly, the Union arranged 17 free buses taking workers from Bac Giang to Ha Giang, Ha Tinh, Nghe An, Thanh Hoa, etc. safe and sound.  
As a sponsor, GIMO carefully selected and handed out nourishing snacks for each passenger, hoping they could all have a restful journey.  
"We appreciate the opportunity to bring a bit of cheer to the workers on their way home. In 2022 and beyond, GIMO will roll out more social projects to contribute to a healthier community," said Mr. Nguyen Anh Quan – CEO and Co-Founder of GIMO.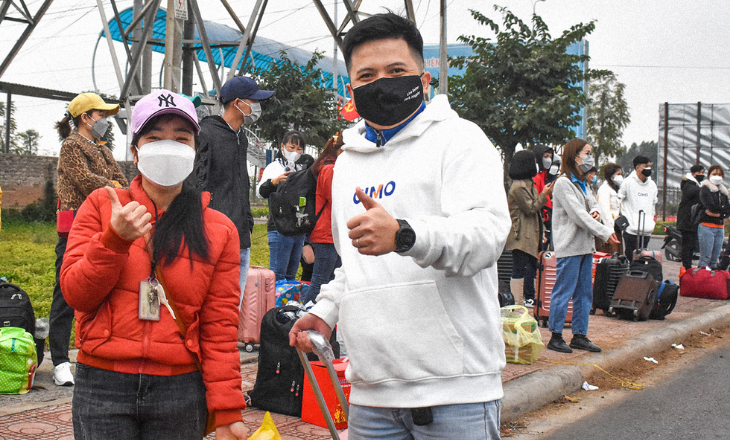 As the Lunar New Year comes close, everyone wishes to be home with their loved ones after a hard-working year. Unfortunately, given the prolonged pandemic, public transportation is far from optimal.  
On the other hand, free buses with strict COVID-19 prevention measures and healthy light meals represent an affordable and safe option for the workers and their families.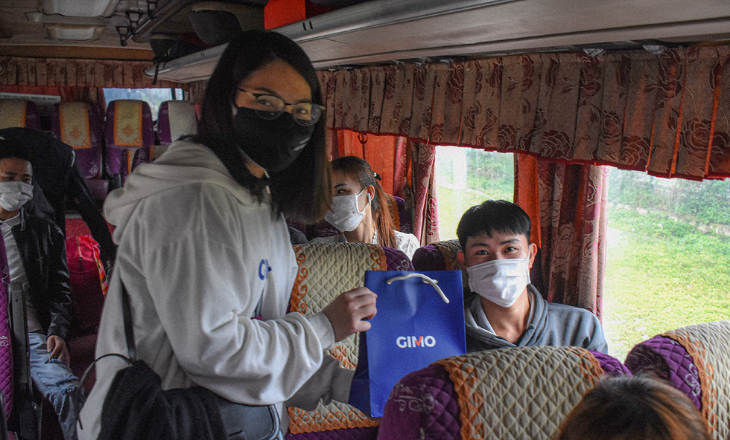 Ms. Nguyen Thi Tram shared her story: "I feel delighted to have received immense support from the Union and GIMO this time of year, especially when the pandemic still carries on. Thank you so much!" 
"This year marks the first collaboration between the Union and GIMO. We look forward to working more closely with GIMO in the future to take better care of Bac Giang's workers", Mr. Ngo Duc Thang, the president of Bac Giang's Union of Industrial Park also added.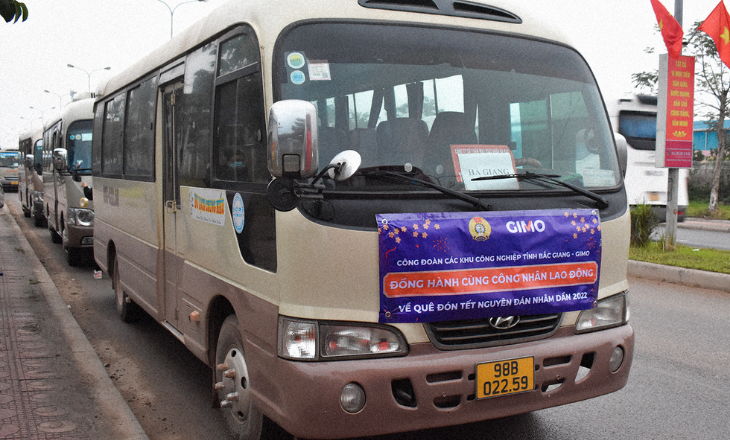 The activity is part of GIMO's broader initiative to spread some festive cheers this Tet. Earlier this week, GIMO also handed out 200 care packages to Bac Ninh's workers celebrating Tet away from home.   
GIMO is a leading on-demand pay solution provider in Vietnam that allows employees to gain instant and safe access to their earned wages. Via the solution, the company aspires to help workers with no or limited access to mainstream financial services, alleviate financial stress, and foster financial well-being.   
Stay in the know
Subscribe to get our latest featured stories