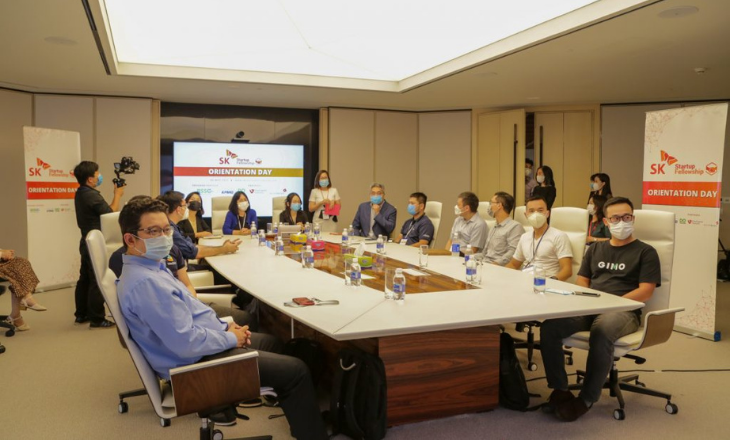 HO CHI MINH, Vietnam – May 10, 2021 
GIMO surpasses more than 200 startups to get in the top 13 of SK Startup Fellowship (SKSF) 2021. 
The SK Startup Fellowship Program (SKSF) objective is to identify high-potential early-stage startups and offer them financial and in-kind assistance. At the same time, the Program aims to establish long-term relationships with all startup alumni.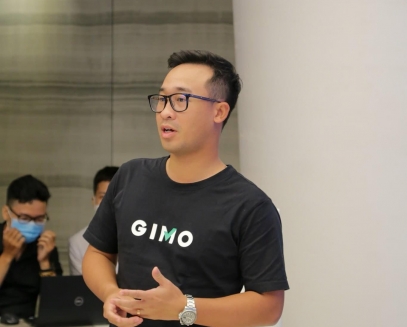 The Top 13 will receive the chance to opt-in BSSC's Vietnam Startup Day 2021, one of Southeast Asia's major startup events. The Demo Day event in October 2021 will bring the SKSF 2021 to a close. During Demo Day, each company will pitch in front of investors/judges, with the Top 4 receiving a no-equity grant worth $ 50,000 each and the remaining 9 startups receiving funding worth $ 16,000 each. GIMO, along with 12 other startups, joined Orientation Day on the afternoon of May 6 to kick off the SKSF program.   
According to SK Group, the second batch of SKSF got over 200 applications, which is more than three times the number received last year. This highlighted the Vietnamese startup ecosystem considerable interest in the program. Mobility, healthcare, medtech, finance, edutech, AI/deep-tech, and other domains are represented among the Top 13 SKSF 2021 startups. Regardless of different sectors, most entrepreneurs have the same goal in mind: to create a positive social impact with their products/solutions.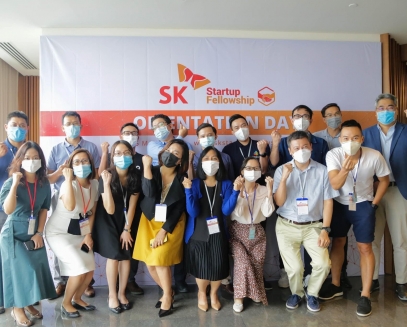 About SK Group 
SK Group – the third largest asset-based conglomerate in Korea, with a history of nearly 70 years, SK has 107 subsidiaries that operate across over 40 countries and territories spanning industries: Energy & Chemicals, Telecommunications & Semiconductors, Logistics & Services. SK Group entered as a Fortune Global 500 after reaching a total revenue of 132 billion USD. From 2018, SK Group has officially invested in the Vietnamese market through major deals: investing $ 1 billion in Vingroup, investing $ 470 million in Masan Group, owning shares of PVOil and Petrolimex, invested USD 28.9 million in Imexpharm, invested USD 30 million to support the Vietnamese government in building an Innovation Center located in Hanoi 
About GIMO 
GIMO is one of the pioneers in Vietnam to provide EWA (Earned Wage Access) solutions to local enterprises and workers.The company was founded in 2019 by two Millennials Nguyen Van Ngoc and Nguyen Anh Quan, formerly seasoned professionals in banking, finance, and technology, and some experience in entrepreneurship. With two-thirds of Vietnam's working population not owning a bank account or having limited access to the formal lending system, they see an opportunity to make a difference. Since 2019, GIMO has been providing solutions to over 3000 workers of 20 clients. 
Contact Information 
Hotline: 1900 232 360 
Email: marketing@gimo.vn
Stay in the know
Subscribe to get our latest featured stories