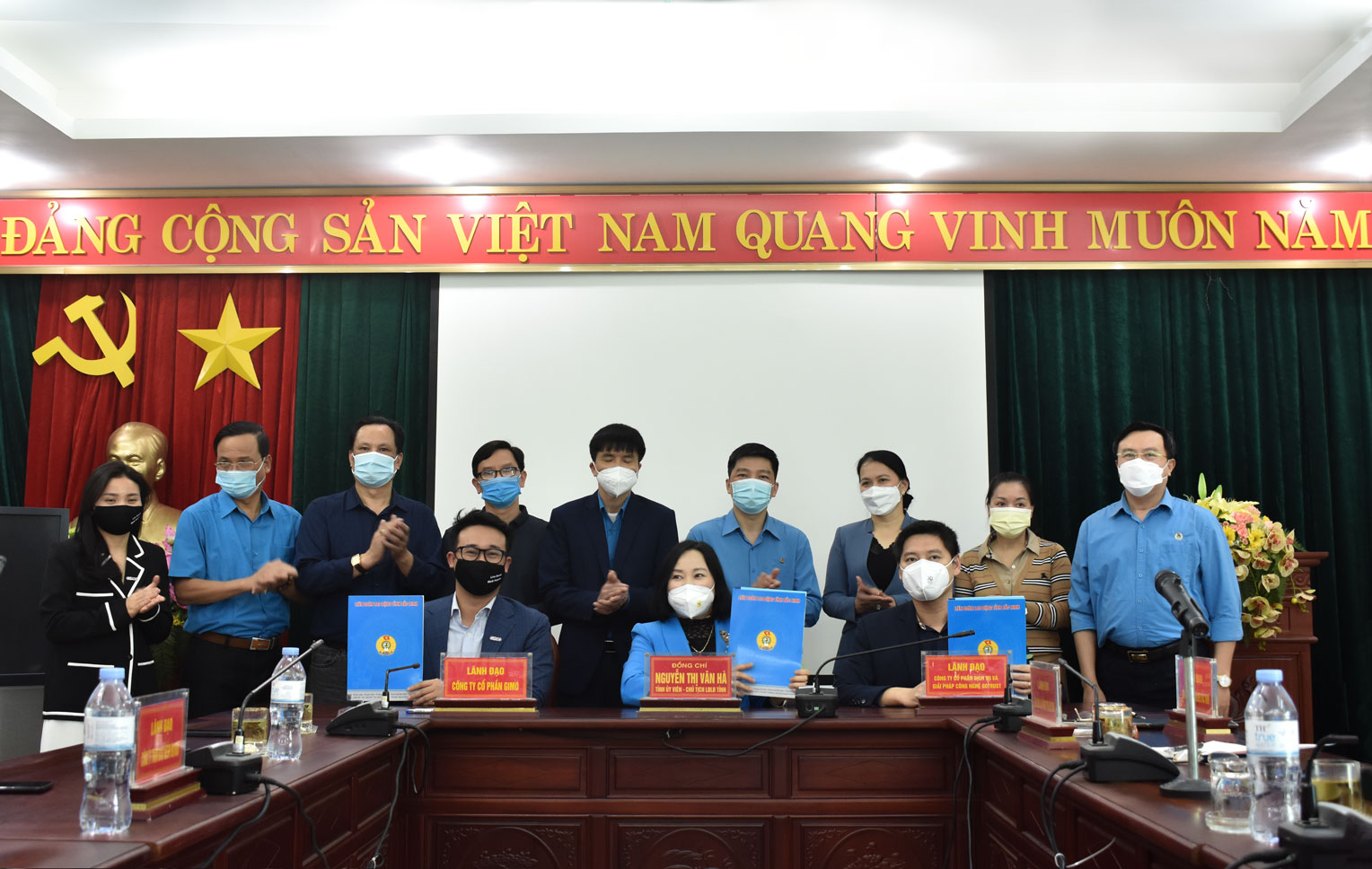 On March 28th, 2022, GIMO strengthened its commitment to serving workers by signing a partnership agreement with Bac Ninh's Federation of Labour.
The signing ceremony was participated by Ms. Nguyen Thi Van Ha – the Chairwoman of Bac Ninh's Federation of Labour, and Mr. Nguyen Anh Quan – CEO and Co-Founder of GIMO.
In practical terms, the agreement will allow GIMO to further engage with the Federation in improving the well-being of local workers. The Federation currently manages and represents approximately 330,000 union members workers in Bac Ninh.
"Serving workers has always been one of our top priorities," said Mr. Nguyen Anh Quan. "Now we have an agreement in place to work closely with the Federation and enrich the lives of local workers."
Earlier this February, GIMO partnered with the Federation to hand out 200 care packages to workers celebrating Tet away from their hometowns.
Alongside social activities, GIMO is also committed to delivering quality and reliable financial services for workers.
Ms. Nguyen Thi Van Ha commented: "According to a provincial survey, workers in industrial zones usually send two-thirds of their income home. Access to their earned wages, when they need them, would help them address their financial needs."
The agreement took place a few weeks before Workers' Month – an annual event initiated by The Vietnam General Confederation of Labour and held in May.
Stay in the know
Subscribe to get our latest featured stories